Dürr Somac means Innovation
The main values of Dürr Somac are quality and experience, a fast acting service and innovative ideas.

If you are searching for innovative solutions for your tasks in the range of filling equipment and filling adapters, Dürr Somac is your competent partner for your filling processes.

As an equipment supplier for the automotive industry, automotive suppliers, manufacturers of commercial vehicles, buses, agricultural machines and special vehicles we have a long experience in the project planning and design of filling stations and filling adapters for different operating conditions. These are ideal premises for innovative ideas.
The list of innovations in the range of filling equipment and filling adapters launched by Dürr Somac is long
The first combined filling station for all vehicle systems
The first filling adapter with integrated valves and sensors
The first serial ABS communication for dry ABS control devices
The first wireless electrical brake leak test device
The first brake filling station combined with brake leak test device
The first OBDII diagnostic plug with integrated ECU / control unit communication
The first fully and semi-automatic filling stations in Europe
The first online measurement of the water content of brake fluid
The first fueling station with robot and 3D camera guidance
The first data management system for filling equipment with vehicle tracing and automatic equipment activation
The first air conditioning leak test system with 2 measuring points
The first combined filling station for Diesel prime and Diesel bleed /prime processes
The first R744 filling station for vehicle air conditioning systems and the related special adapter
The first Urea filling station for the use in passenger cars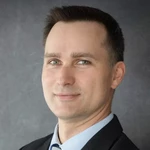 Carsten Richter
Dürr Somac GmbH
Zwickauer Str. 30
09366 Stollberg
Germany