Quality & Environment - Sustainable and resource-saving
Our quality management is gradually being extended into an integrated Management System, considering the aspects of Occupational Health and Safety as well as Environmental and Risk Management.
Already now, Dürr Somac ranks among the companies fulfilling the very strict requirements set forth in the VDA 6.4 guidelines for the automotive industry. This is checked by annual independent audits. In addition, Dürr Somac has successfully completed other certification processes.
An award presented to suppliers who excel through a constant high level of customer satisfaction and meet highest requirements regarding quality, productivity and level of service.
ISO 45001
Weld Certificate concerning DIN EN 10 90
TISAX
Water Management Act (WHG)
VDA 6.4:2005
ISO 14001:2004
ISO 9001:2008
Ford Q1 - 2005
Pressure Equipment Directive
Maximum environmental compatibility is one of the most important claims that customers place on Dürr Somac equipment. For this reason the conservation of resources and product development for filling of eco-friendly media are two of the most important criteria of the fundamental philosophy of Dürr Somac. The environmental relevance of our in-plant production is overall low.
The focus at our production site lies on assembly processes with comparatively low energy consumption and waste accumulation. Dürr Somac in Stollberg implements an environmental management system certified according to ISO 14001. We review criteria such as environmental management and sustainability in the selection of our suppliers.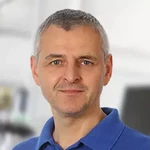 Uwe Erba
Dürr Somac GmbH
Zwickauer Str. 30
09366 Stollberg
Germany